Snow Removal Services!
Snow Removal
Lawn Green Solutions. LLC, uses the safest ice control products available. On sidewalks we use magnesium & potassium chloride. These chemicals will not damage your concrete or your surrounding shrubs and trees. While you are sleeping, our crews will be working hard to ensure that your neighborhood, shopping center, hospital, or bank is safe.
Snow plowing
Sand/ Salt application
Sidewalk snow removal
Icemelt application
Skidsteers & Loaders
Snow Relocation
During the winter we are on call twenty-four hours a day, seven days a week.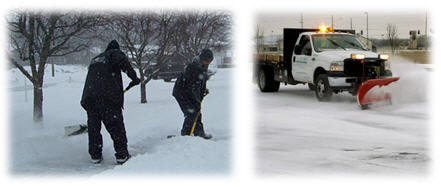 Huge Specials and Discounts
We are running regular specials and discounts for our local communities. Pricing can be seasonal, monthly and per time based off of your needs. Please contact us today for details at
(888) 973-7489
. We will be happy to give you a
FREE
estimate.
BEST RATES IN TOWN...
GUARANTEED TO BEAT ANY PRICE!

Free Estimates
24/7 Storm Emergency Services
Weekends & Holidays
Contact Information
LawnGreen Solutions, LLC
We provide services throughout Northern Virginia, Maryland and Washington DC metro areas.

Phone 1: (888) 973-7489
Fax No.: (571) 748-4232

Email: info@lawngreensolutions.com

Licensed & Insured