Lawn Mowing Services!
Residential and commercial
Our mowing service includes grass line trimming, edging and blowing, debris disposal. We trim or edge along foundation of your home or office, fence lines, trees, flower beds, sidewalks and curbs. Our powerful blowers add the finishing touch by removing debris from the hard surfaces around your home.
Mowing Frequency?
Frequent mowing helps a lawn resist weeds, insects and disease. Infrequent mowing causes too much grass to be removed at one time. Infrequently mowed grass also produces a lawn that looks thin, spotty or burned. As a general rule, we never cut more than one-third of the length of your grass at a time.
Mowing Height:
Most cool season grass types such as All of the fescues share the same variety characteristics with the three dominant ones being shade tolerance, staying green all year, and having very good drought resistance We Have a recommended cutting height between 2 and 3 inches. We generally cut grass at 3 inches because a lawn cut at this height will have a deeper root system and be more resistant to weeds and disease than shorter cut grass(Start and stop dates may vary according to weather conditions.)
Weekly Plan:Weekly mowing from march 15th until Nov 15th
Bi weekly Plan:Every two weeks from march 15th until Nov 15th.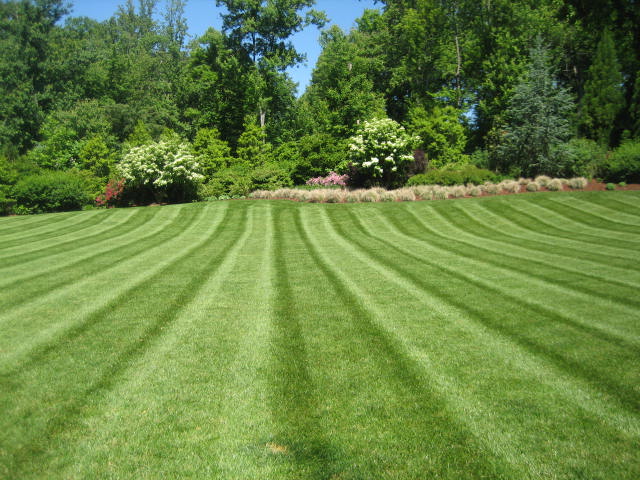 Huge Specials and Discounts
We are running regular specials and discounts for our local communities. Pricing can be seasonal, monthly and per time based off of your needs. Please contact us today for details at
(888) 973-7489
. We will be happy to give you a
FREE
estimate.
BEST RATES IN TOWN...
GUARANTEED TO BEAT ANY PRICE!

Free Estimates
24/7 Storm Emergency Services
Weekends & Holidays
Contact Information
LawnGreen Solutions, LLC
We provide services throughout Northern Virginia, Maryland and Washington DC metro areas.

Phone 1: (888) 973-7489
Fax No.: (571) 748-4232

Email: info@lawngreensolutions.com

Licensed & Insured